About
Ishan Ayurvedic Medical College and Research Centre is a remarkable institution where students learn about Ayurveda, an ancient way of staying healthy using natural methods. The college is surrounded by peaceful nature, making it a calm and nice place to study. Professors are experts in Ayurveda and teach both old and new things. The college also has high-tech tools for researching Ayurvedic treatments and medicines. Students get to practice what they learn in real hospitals and clinics. They also help the community by teaching them how to live healthier lives. Ishan Ayurvedic Medical College and Research Centre is where old healing wisdom meets new scientific ideas for a healthy future.
| | |
| --- | --- |
| Established in | 2017 |
| Location | Greater Noida, Uttar Pradesh |
| Seat Intake | 60 |
| College Type | Private |
| Approved by | NCISM (National Commission for Indian System of Medicine) |
| Affiliated to | Chaudhary Charan Singh University, Meerut |
| Popular Course | BAMS (Bachelor of Ayurveda Medicine and Surgery) |
| Accepted Exam | NEET |
| Official website | https://ishanayurved.com/ |
| Contact | +91 7393062116 |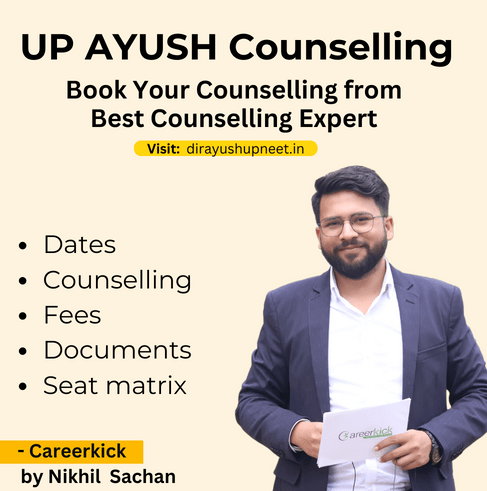 Facilities
Ishan Ayurvedic College boasts modern and well-equipped facilities that complement its commitment to academic excellence. The campus includes spacious classrooms, fully equipped laboratories, a well-stocked library, and specialized research centres. This infrastructure facilitates hands-on learning and enables students to explore the practical aspects of Ayurvedic medicine in a conducive environment.
The faculty comprises esteemed experts and practitioners in the field, each dedicated to imparting their knowledge and experience with utmost dedication. Their mentorship ensures that students not only grasp the roots of Ayurveda but also acquire the skills to adapt its principles to today's healthcare challenges.
Departments
Department of Samhita and Siddhanta
Department of Rachana Sharir
Department of Kriya Sharir
Department of Dravyaguna
Department of Rasashastra evam Bhaisajya Kalpana
Department of Roga Nidan evam Vikriti vigyana
Department of Swasthavritta and Yoga
Department of Agad Tantra evam Vidhi Vaidyaka
Department of Prasuti evam Striroga
Department of Kayachikitsa
Department of Shalya
Department of Shalakya
Department of Kaumarbhritya (Balaroga)
Department of Panchakarma
Clinical Exposure
Ishan Ayurvedic Medical College understands the importance of practical training in shaping competent Ayurvedic practitioners. Through tie-ups with reputed hospitals and wellness centres, students gain invaluable clinical exposure, honing their diagnostic and treatment skills under the guidance of experienced mentors.
Community Outreach
Beyond academia, this Ayurvedic Medical College actively engages with the community, embodying Ayurveda's core principle of holistic wellness. Regular health camps, seminars and workshops are organized to spread awareness about Ayurveda and its benefits. These initiatives reflect the institution's commitment to not only producing skilled practitioners but also to serving society by promoting a balanced and healthy lifestyle.
Fee Structure
| | | | | |
| --- | --- | --- | --- | --- |
| 1st-year(Rs.) | 2nd-year(Rs.) | 3rd-year(Rs.) | 4th-year(Rs.) | Half-year(Rs.) |
| 2,54,000 | 2,54,000 | 2,54,000 | 2,54,000 | 1,27,000 |
Conclusion
In the heart of Ishan Ayurvedic Medical College and Research Centre lies a dedication to preserving the essence of Ayurveda while embracing the opportunities of the modern world. Its harmonious blend of tradition and innovation, coupled with a nurturing environment and robust research initiatives make it a standout institution in the realm of holistic healthcare education. Aspiring Ayurvedic practitioners who seek to embark on a journey of learning, healing and evolution would find Ishan Ayurvedic Medical College and Research Centre to be an exceptional choice that paves the way for a rewarding and impactful career in the field of Ayurveda.