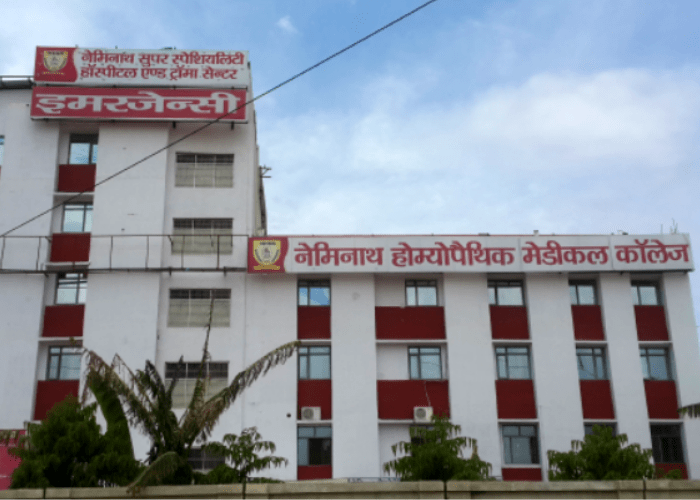 About
Naiminath Homoeopathic Medical College is one of the top private Homeopathic colleges in Uttar Pradesh. Naiminath Homoeopathic Medical College is situated in Agra, Uttar Pradesh. Naiminath Homeopathic Medical College was founded in the year 2008 .
The demand of Homoeopathic College in Agra has now been fulfilled by Shri Bhagwan Mahavir (Jain Minority) Educational Society by establishing Naiminath Homoeopathic Medical College, Hospital & Research Centre. The College is offering BHMS Degree with a seat intake of 100. Only 100 students are selected for BHMS in this college every year. The college is popularly known as NHMC Agra.
The College is popularly known as Naiminath Homoeopathic College, Agra(NHMC). The College also provides good clinical care. NHMC confers degrees to budding doctors in the field of Homoeopathy at Undergraduate and Postgraduate level . Naiminath Homoeopathic Medical College is also the first NABH Accredited college in India.
Facts and Figures
| | |
| --- | --- |
| Established in | 2008 |
| Location | Agra, Uttar Pradesh |
| Seat Intake | 100 |
| Also Known as | NHMC Agra |
| College Type | Private |
| Approved by | National Commission for Homeopathy (NCH) |
| Affiliated to | Mahayogi Guru Gorakhnath AYUSH University (MGGAU) |
| Popular Courses | BHMS |
| Accepted Exam | NEET |
| Hostel Facilities | Available |
| Duration | 5 ½ Years |
| Official Website | https://naiminath.org/ |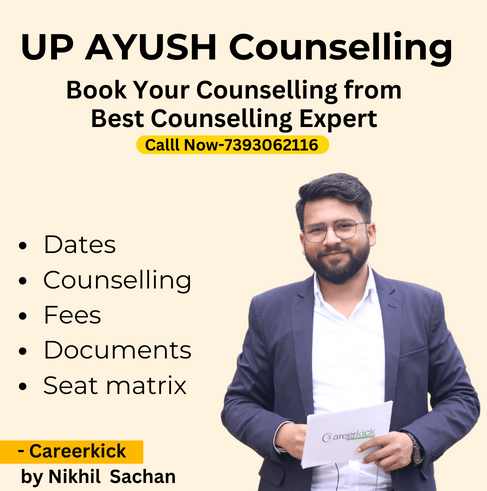 Clinical Experience
A notable feature of Naiminath Homoeopathic Medical College Agra is its emphasis on clinical exposure. NHMC understands the importance of practical training in developing skilled homeopathic practitioners. Under the supervision of experienced practitioners, students get hands-on experience in diagnosing and treating patients, improving their skills and developing confidence in applying theoretical knowledge to real-life scenarios. The institute has a hospital that is 75 bedded and hundreds of patients visit here every day.
Student Support and Extracurricular Activities
Naiminath Homoeopathic Medical College Agra places a great importance on the holistic development of its students. The college offers various support services, including counselling and mentorship programs, to address students' academic and personal concerns. The college provides counselling and mentoring services to assist students in overcoming academic challenges and personal issues. The student union organizes events, seminars and workshops encouraging a sense of community and creating a vibrant campus life.
Admission Procedure
For admission in UG courses candidates have to qualify NEET UG medical entrance examination and must have to participate in UP AYUSH State counselling.
Admission Seekers must fulfil all the required eligibility criteria made under the admission Guidelines.
Eligibility Criteria
Candidates must pass their (10+2) or its equivalent examination with at least 50%, aggregate marks in Physics, Chemistry, and Biology.
For reserved category students in 10+2, they shall be given relaxation in marks.
Minimum age of candidate should be 17 years or above.
Facilities of Naiminath homoeopathic Medical College
One of the most impressive aspects of Naiminath Homoeopathic College is its commitment to academic excellence. The curriculum is well-structured and covers both theoretical knowledge and practical training. The faculty members are highly qualified, experienced, and passionate about homeopathy, providing students with in-depth insights into the subject matter. From the very beginning, students are immersed in a diverse range of homeopathic subjects, ensuring a holistic understanding of this alternative medicine system.
The college's lecture halls are the largest and best equipped among Indian homeopathic institutions. With their well-designed furniture, thoughtful seating arrangements, LCD projectors, and power supplies, these classrooms create ideal learning environments. The laboratories are well-stocked with the latest equipment, providing students with hands-on training in preparing and dispensing homeopathic medicines.
Naiminath Homoeopathic College Fee structure
BHMS Fee Structure
| | | | | |
| --- | --- | --- | --- | --- |
| Particulars | 1st + 0.5 Year(Rs.) | 2nd Year(Rs.) | 3rd Year(Rs.) | 4th Year(Rs.) |
| Tuition Fee | 2,00,000 | 2,00,000 | 2,00,000 | 2,00,000 |
| Registration Fee | 10,000 | – | – | – |
| Common Hostel Fee | 75,000 /yr | 75,000 /yr | 75,000 /yr | 75,000 /yr |
| Total | 2,85,000 | 2,75,000 | 2,75,000 | 2,75,000 |
Above is the latest fee structure, excluding A.C. & Non A.C. hostel. Rest there is no exam fee and other charges.
MD Fee Structure
| | | | | |
| --- | --- | --- | --- | --- |
| TUITION FEE | Duration | 1st YEAR | 2nd YEAR | 3rd YEAR |
| M.D. (HOM.) : MATERIA MEDICA | 3 years | Rs. 2,30,000/- | Rs. 2,30,000/- | Rs. 2,30,000/- |
| Processing Fee | – | Rs. 500/- | – | – |
| Examination Fee | – | N/A | – | – |
Amount of FEE is dependent on the AYUSH Ministry or State Govt. of Uttar Pradesh.
Documents Required
NEET Score Card
Ayush UP counseling registration details
UP Ayush offer letter/admission letter
DD in favor of UP AYUSH (50,000)
Transfer Certificate (T.C): No admission allowed without a valid T.C.
Character Certificate: The candidate must submit a Character Certificate from the last institute he had attended.
Certificate of Date of Birth or (Copy of High School Certificate)
Migration Certificate: Applicable for those students who are coming from another State/University.
12 Passport size Photographs (Copies Stamp size)
10 & 10+2 Certificates (original certificates/marks sheets/documents will be required at the time of admission).
NOTE:
For registration in UP AYUSH Counseling you have to visit their official website www.ayushup.in
Without counseling there is no mode of admission. (Direct mode of admission is not available)
From this year, the DD will be submitted online prior to choice filling in UP State Counseling.
Conclusion
Naiminath Homoeopathic College, Agra shines as a premier institution for aspiring homeopathic practitioners. With its commitment to academic excellence, well-qualified faculty, practical training opportunities and strong student support services, the college provides students with a solid foundation for a rewarding career in homeopathy. The emphasis on clinical exposure ensures that graduates are well-prepared to make a positive impact on the health and well-being of their patients.
Check More Colleges below: