Dr. Prem Prakash Yadav established R.K. Ayurvedic Medical College & Hospital in 2016 as the "R.K. Ayurvedic Hospital" which is governed by the "Society of Krishak Mahavidyalay Samiti." The college campus is spread over 2000 square metres with lush greenery all around. The college has 14 academic departments and a successfully operating hospital. Doctors and physicians who are highly skilled as well as efficient manage all of the departments. Each department has a separate laboratory and museum separately.
| | |
| --- | --- |
| Established in | 2016 |
| Location | Azamgarh, Uttar Pradesh |
| Seat Intake | 60 |
| College Type | Private |
| Approved by | NCISM (National Commission for Indian System of Medicine) |
| Affiliated to | MGGAU (Mahayogi Guru Gorakhnath AYUSH University) |
| Popular Course | BAMS (Bachelor of Ayurveda Medicine and Surgery) |
| Accepted Exam | NEET |
| Official website | https://rkamc.org.in/ |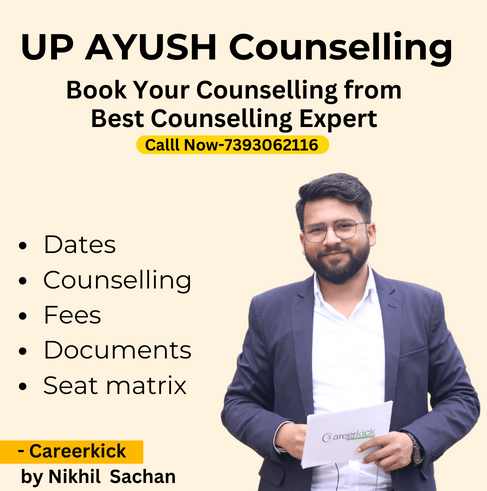 Facilities
A herbal garden is located next to R.K. Ayurvedic Medical College & Hospital (on Campus) and offers visitors and patients the opportunity to buy medicinal plants for a very reasonable cost. There are currently more than 500 medicinal plants in the garden. The college campus consists of modern spacious lecture halls and an auditorium which is spread over a large area.
A large central library with thousands of books is well-maintained and has advanced facilities for ease of the students. The infrastructure is well-maintained, offering spacious classrooms, well-equipped laboratories and a fully functional Ayurvedic hospital on-site. The college boasts a faculty comprising highly experienced Ayurvedic practitioners and experts in modern medicine.
Departments
Samhita & Siddhanta
Rachna Sharir
Kriya Sharir
Dravya Guna
Roga Nidan evam Vikriti Vigyan
Rasashastra evam Bhaishajya Kalpana
Agad Tantra Evum Vidhi Vaidyaka
Kaumarbhritya
Stri evam Prasuti Rog
Swasthavritta & Yoga
Kayachikitsa
Panchakarma
Shalya Tantra
Shalakya Tantra
Clinical Training
The college places great emphasis on clinical training, providing students with extensive hands-on experience in Ayurvedic diagnostics and treatments. The well-equipped Ayurvedic hospital on the campus serves as an invaluable resource for practical training. Students have the opportunity to apply their theoretical knowledge to real-world patient care scenarios, ensuring they graduate as competent practitioners.
Student Support and Well-being
The institution places a strong focus on the well-being of its students. Apart from academic support, it offers a range of extracurricular activities, including yoga and meditation to promote holistic development. The supportive and close-knit community at R.K. Ayurvedic Medical College fosters a sense of belonging, ensuring that students have a fulfilling and enriching educational journey.
Fee Structure
| | | | | |
| --- | --- | --- | --- | --- |
| 1st-year(Rs.) | 2nd-year(Rs.) | 3rd-year(Rs.) | 4th-year(Rs.) | half-year(Rs.) |
| 2,04,600 | 2,04,600 | 2,04,600 | 2,04,600 | 1,02,300 |
Conclusion
R.K. Ayurvedic Medical College and Hospital is a distinguished institution dedicated to the practice, preservation and advancement of Ayurveda. With a strong commitment to academic excellence, it offers a comprehensive curriculum deeply rooted in classical Ayurvedic teachings, supplemented by contemporary medical knowledge. Hands-on clinical training at the on-campus Ayurvedic hospital prepares students for real-world practice, while research initiatives bridge the gap between ancient Ayurvedic wisdom and modern healthcare. With a focus on student well-being, diverse extracurricular activities and community outreach, R.K. Ayurvedic Medical College nurtures healthcare practitioners ready to make a meaningful impact in the field.