Glocal Ayurvedic College of Medical Science & Research Centre is spread over a sprawling 350-acre campus with world-class infrastructure. The institute has its own hospital on campus which has above 100 OPDs. This institute boasts its largest herbal garden across the country. The institute has the best faculty and a lush green campus. Traditional Ayurvedic concepts are combined with contemporary scientific research and clinical practice in the curriculum here to create a comprehensive educational experience. Apart from academic support, the college offers a range of extracurricular activities, yoga and meditation sessions to ensure holistic growth.

| | |
| --- | --- |
| Established in | 2012 |
| Location | Saharanpur, Uttar Pradesh |
| Seat Intake | 60 |
| College Type | Private |
| Approved by | NCISM (National Commission for Indian System of Medicine) |
| Affiliated to | MGGAU (Mahayogi Guru Gorakhnath AYUSH University) |
| Popular Course | BAMS (Bachelor of Ayurveda Medicine and Surgery) |
| Accepted Exam | NEET |
| Official website | https://www.glocalayurvedacollege.in/ |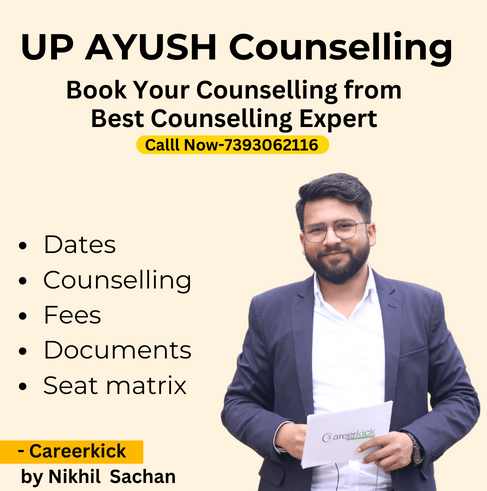 Facilities of Glocal Ayurvedic College
The Glocal College of Ayurvedic Medical Science & Research Centre is completely equipped with cutting-edge technology in its classrooms, lecture halls and amphitheatre to meet the standards set by the top institutes in the world. Sports are crucial in determining a person's personality and preserving their health. To keep students motivated and physically fit, the college provides many sports amenities. Boys and girls can stay in separate on-campus hostels at the college. Special features include strict security measures, round-the-clock security and comfortable rooms that the students enjoy living in. Through its privately owned, luxurious buses, the college offers day scholars transport services at a nominal charge.
Every terminal on the campus is connected to a dedicated Internet leased line. Free internet connection is available to both faculty and students. The dedicated faculty members who are experts in their respective fields, create a dynamic learning environment that encourages critical thinking and research. The college encourages the students to take part in research projects and community engagement initiatives in addition to classroom lectures and practical training.
Departments
Kayachikitsa
Shalya Tantra
Shalakya Tantra
Striroga and Prasuti Tantra
Kaumarabhritya
Dravyaguna
If you got low rank then check other best colleges
| | |
| --- | --- |
| "Students Unlock Your Dreams & get Admitted in Best College with low rank" | |
Practical Training
One of the standout features of Glocal College is its emphasis on hands-on practical training. Ayurveda is an experiential science and the institution understands this well. Students have access to a state-of-the-art Ayurvedic hospital on campus, allowing them to observe and participate in real-world patient care. This practical training enhances their understanding of Ayurvedic therapies and prepares them for a career in the field.
Fee Structure
| | | | | | |
| --- | --- | --- | --- | --- | --- |
| Particular | 1st-year(Rs.) | 2nd-year(Rs.) | 3rd-year(Rs.) | 4th-year(Rs.) | half-year(Rs.) |
| Tuition Fee | 2,04,000 | 2,04,000 | 2,04,000 | 2,04,000 | 1,02,000 |
Conclusion
In conclusion, Glocal College of Ayurvedic Medical Science & Research Centre stands as a shining example of how tradition and modernity can coexist and complement each other in the realm of education. With its stunning campus, top-notch faculty, practical training opportunities and commitment to research and community service, it's no wonder that this institution is highly regarded in the field of Ayurveda. It conducts regular health camps and awareness programs, offering Ayurvedic healthcare to underserved populations. For those seeking a well-rounded education in Ayurvedic medicine, Glocal College is undoubtedly a wise choice.