All About Major SD Singh Ayurvedic Medical College
Major SD Singh Ayurvedic Medical College in Farrukhabad, nestled in a serene setting is a testament to the harmonious blend of traditional Ayurvedic practices with modern medical education. The institution encourages students and faculty alike to delve into the depths of Ayurveda, exploring its scientific basis and potential integration with modern medical practices.
| | |
| --- | --- |
| Established in | 2015 |
| Location | Farrukhabad, Uttar Pradesh |
| Seat Intake | 100 |
| College Type | Private |
| Also known as | MSDSAMC |
| Approved by | NCISM (National Commission for Indian System of Medicine) |
| Affiliated to | (MGGAU) Mahayogi Guru Gorakhnath AYUSH University |
| Popular Course | BAMS (Bachelor of Ayurveda Medicine and Surgery) |
| Accepted Exam | NEET |
| Official website | http://majorsdsu.com/ |
| Contact Admission Head | 7068595192 |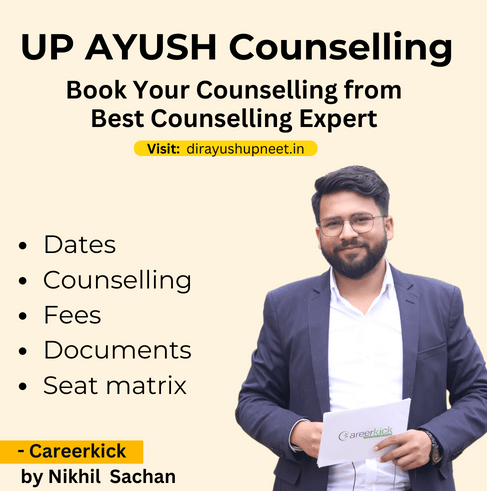 Facilites
The college's curriculum is thoughtfully designed to strike a balance between ancient Ayurvedic principles and modern medical sciences. This distinctive approach ensures that students receive a comprehensive education that goes beyond textbook learning. One of the institution's standout features is its faculty, comprising experts in Ayurveda and modern medicine. The infrastructure includes well-equipped labs, modern classrooms, hostels, herbal garden and an auditorium. The on-campus Ayurvedic hospital not only serves as a practical training ground for students but also extends its healing touch to the community.
The following are the departments in the college campus:
Ayurveda Samhita & Siddhant
Rachana Sharira
Kriya Sharir
Dravyaguna
Rasa Shastra & Bhaishajya Kalpana
Rognidan & Vikritivigyan
Swasthavritta
Agad Tantra Evum Vidhi Vaidyaka
Prasuti Tantra & Striroga
Kaumarbhritya
Kayachikitsa
Panchakarma
Shalya Chikitsa
Shalakya Tantra
Experimental Learning
The institution's on-campus Ayurvedic hospital serves as a training ground for students and a beacon of healing for the community. Patients from far and wide seek the hospital's services, benefiting from the expertise of student practitioners working under the guidance of experienced physicians. By immersing students in the practical applications of Ayurveda, while emphasizing empathy, innovation, and patient-centric care, the institution nurtures a generation of healers who are equipped to bridge the gap between tradition and modernity.
Distinguished Faculty
One of the institution's standout features is its faculty, comprising experts in Ayurveda and modern medicine. These educators bring a wealth of knowledge and experience to the classrooms, guiding students on a path of academic and personal growth. The Ayurveda faculty brings to life the teachings of this ancient science. With years of experience and a genuine passion for preserving the essence of Ayurveda, these mentors guide students through the complex combination of Ayurvedic principles, herbal medicine, diagnostic techniques and therapies
Fee Structure of Major SD Singh College
| | | | | |
| --- | --- | --- | --- | --- |
| 1st-year(Rs.) | 2nd-year(Rs.) | 3rd-year(Rs.) | 4th-year(Rs.) | Half Year (Rs.) |
| 3,00,000 | 3,00,000 | 3,00,000 | 3,00,000 | 1,50,000 |
Conclusion
Major SD Singh Ayurvedic Medical College & Hospital stands as a testament to the harmonious coexistence of tradition and modernity. Its commitment to holistic education, patient care, and groundbreaking research positions it at the forefront of Ayurvedic institutions. As Ayurveda regains global prominence, this institution shines as a guiding star, illuminating the path for those who seek to embrace the ancient wisdom of Ayurveda in the context of contemporary healthcare.
Check more colleges below:
Naiminath Ayurvedic Medical College, Agra
Kalawati Ayurvedic Medical College, kasganj