About
ITM Group of Institutions has established ITM Ayurveda Medical College in Maharajganj, Uttar Pradesh which has emerged as a distinguished institution that harmoniously blends modern scientific advancements with timeless healing wisdom. ITM Ayurveda Medical College is a hub of research and innovation, driving the evolution of Ayurvedic knowledge. While respecting the authenticity of Ayurveda, the institution seamlessly integrates modern diagnostic tools and evidence-based practices. This fusion ensures that graduates are equipped not only with traditional wisdom but also with the ability to navigate the complexities of contemporary healthcare.
| | |
| --- | --- |
| Established in | 2013 |
| Location | Maharajganj, Uttar Pradesh |
| Seat Intake | 100 |
| College Type | Private |
| Approved by | NCISM (National Commission for Indian System of Medicine) |
| Affiliated to | (MGGAU) Mahayogi Guru Gorakhnath AYUSH University |
| Popular Course | BAMS (Bachelor of Ayurveda Medicine and Surgery) |
| Accepted Exam | NEET |
| Official website | https://itmamc.in/ |
| Contact Admission Head | 7881106480 |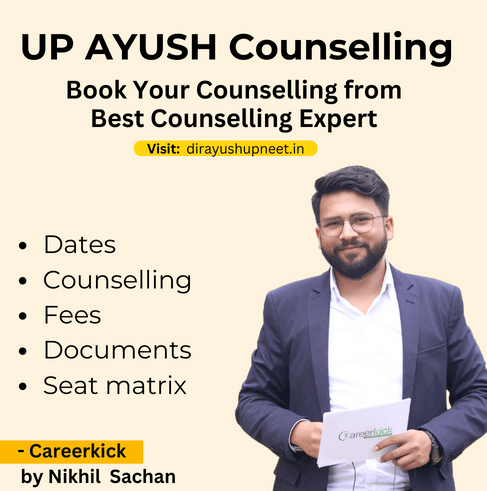 Fill details for best UP Ayush Counselling
To get more details regarding (BAMS/BHMS/BUMS) Contact us to have Counselling support fill the form above.
Facilities
The college boasts a well-structured infrastructure that facilitates a comprehensive learning experience. The campus features spacious classrooms equipped with advanced technology for interactive learning. State-of-the-art laboratories promote practical training and research in Ayurvedic practices. Hostel facilities with proper arrangements are available at the campus along with a big library and fully equipped gym for hostellers.
The college also has a herbal garden which is a living repository of various herbs and plants that hold significance in Ayurvedic treatments. It serves as an outdoor classroom where students can directly interact with the plants, understand their properties and learn about their applications in traditional healing practices. Comprising experienced practitioners in Ayurveda, the faculty members serve as mentors who nurture students' intellectual curiosity and professional growth. Their guidance enriches the learning process with practical training.
| | |
| --- | --- |
| Library | Herbal Garden |
| Research & Innovation | Pharmacy |
| Cosmopolitan Culture | Auditorium |
| Laboratary | Premium Placements |
| Good Infrastructure | Hostel |
Clinical Exposure
The college's affiliation with reputed Ayurvedic hospitals provides students with invaluable clinical exposure. Students gain invaluable hands-on experience under expert practitioners' guidance, participating in real-world patient care. The clinical exposure strengthens theoretical knowledge and prepares graduates to effectively contribute to the field of Ayurvedic healthcare.
Community Engagement
The college's dedication extends beyond its walls, evolved into health camps, wellness workshops and outreach programs. By reaching out to the local community, the institution demonstrates its commitment to holistic well-being. This engagement not only enriches the students' experiences but also signifies the college's role as a responsible societal contributor. By sharing Ayurvedic practices and promoting health awareness, the college strengthens its bond with the community and plays a vital role in improving overall health and wellness beyond its campus borders.
Courses Offered
ITM Ayurvedic Medical College offers amazing medical program of Ayurveda with the high quality faculty staff and infrastructure. Courses provided are BAMS & BHMS.
Fee Structure of ITM Ayurveda Medical College
| | | | | |
| --- | --- | --- | --- | --- |
| 1st-year(Rs.) | 2nd-year(Rs.) | 3rd-year(Rs.) | 4th year(Rs.) | Half year(Rs.) |
| 2,28,800 | 2,28,800 | 2,28,800 | 2,28,800 | 1,14,400 |
Conclusion
With a rich curriculum, committed faculty, research focus and societal engagement, ITM Ayurveda Medical College stands as proof of the connection between ancient wisdom and modern innovation. Aspiring Ayurvedic practitioners looking to be nurtured in an environment that cherishes tradition while embracing progress will find their aspirations met at this College. This institution not only imparts knowledge but also inculcates a deep sense of respect for tradition and a commitment to advancing the boundaries of Ayurveda.
check more Ayurvedic colleges below: