The 26-acre campus of the Dronacharya Ayurvedic Educational Institute & Hospital is located on the Saharanpur-Dehradun Highway, only a few kilometres from the Saharanpur railway station. Dronacharya Ayurvedic Educational Institute & Hospital, which was founded in 2016, is a distinct Ayurvedic institution in Saharanpur, Uttar Pradesh and is affiliated with Mahayogi Guru Gorakhnath AYUSH University. It serves as an excellent example of the development of high standards of teaching, training, patient care and research activities.
| | |
| --- | --- |
| Established in | 2016 |
| Location | Saharanpur, Uttar Pradesh |
| Seat Intake | 60 |
| College Type | Private |
| Approved by | NCISM (National Commission for Indian System of Medicine) |
| Affiliated to | MGGAU (Mahayogi Guru Gorakhnath AYUSH University) |
| Popular Course | BAMS (Bachelor of Ayurveda Medicine and Surgery) |
| Accepted Exam | NEET |
| Official website | https://dronacharyaayurvediccollege.com/ |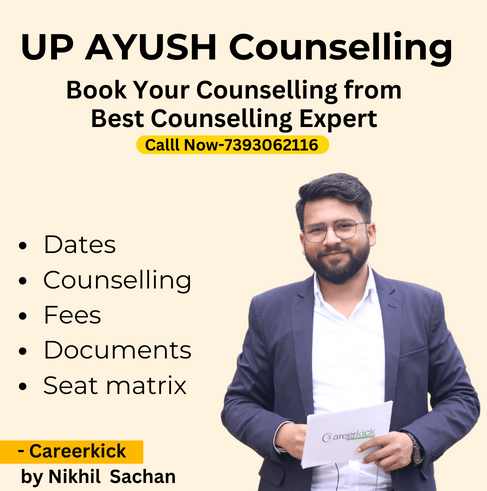 Facilities
For the purpose of providing clinical training to BAMS students, the college has a 60-bed, fully operational hospital on its campus that is open 24 hours a day. The college includes various on-campus amenities, such as a lovely herbal garden that has been established inside the institution and has a variety of essential medicinal plants.Fully automated & centrally air-conditioned library is situated in the campus for students with a seating capacity of above 100 people at a time.The institution boasts a team of highly qualified and experienced faculty members who impart the profound wisdom of Ayurveda with great passion and dedication.
The curriculum is comprehensive, covering the fundamentals of Ayurveda, herbal medicine and holistic wellness. The campus's architecture is a harmonious blend of traditional design and modern amenities. The use of natural materials and open spaces creates an inviting atmosphere that resonates with Ayurvedic principles of balance and harmony.The institute collaborates with renowned Ayurvedic research centers and encourages students to explore new horizons in this ancient science, ensuring that Ayurveda continues to adapt to the changing healthcare landscape.
Departments
Kayachikitsa
Shalya Tantra
Shalakya Tantra
Striroga and Prasuti Tantra
Kaumarabhritya
Dravyaguna
| | |
| --- | --- |
| "Students Unlock Your Dreams & get Admitted in Best College with low rank" | |
---
Clinical Training
Dronacharya Ayurvedic Educational Institute & Hospital offers a range of clinical services, making it a holistic healthcare destination. The hospital is equipped with modern diagnostic facilities and experienced Ayurvedic physicians who provide personalized treatment plans. Patients seeking alternative and complementary healthcare options find relief in the institution's expertise.
Community Engagement
The institute actively engages with the local community through health camps and awareness programs. This commitment to community well-being reflects its dedication to the principles of Ayurveda. Dronacharya College regularly organizes workshops, seminars and conferences to share knowledge and promote Ayurveda as a holistic healthcare system. This not only benefits students but also contributes to the broader understanding of Ayurveda.
Fee Structure
| | | | | | |
| --- | --- | --- | --- | --- | --- |
| Particular | 1st-year(Rs.) | 2nd-year(Rs.) | 3rd-year(Rs.) | 4th-year(Rs.) | half-year(Rs.) |
| Tuition Fee | 2,04,600 | 2,04,600 | 2,04,600 | 2,04,600 | 1,02,300 |
Conclusion
Dronacharya Ayurvedic Educational Institute & Hospital is a renowned institution dedicated to Ayurveda education and healthcare. Located in a serene setting, it offers a rigorous curriculum with experienced faculty, encouraging research and innovation. The hospital boasts modern infrastructure and skilled Ayurvedic physicians, focusing on patient-centric care and holistic healing. Traditional Ayurvedic treatments, yoga and meditation are integrated into patient care. The institute actively engages with the community through outreach programs and knowledge-sharing events.