The Smt. Surajmukhi Shiksha Trust is the governing organization of CS Ayurvedic Medical College & Hospital. The full-time, highly qualified staff at CS Ayurvedic Medical College & Hospital includes experts in a variety of specialized fields of Ayurveda. The institution's pharmacy uses cutting-edge technology and meets the demands of the college hospital. The one and only Ayurvedic college in Etah is this college only. At CS Ayurvedic Medical College & Hospital, it is their goal to develop a cadre of highly skilled Ayurveda healthcare professionals and provide them to the community to support its healthcare requirements.
| | |
| --- | --- |
| Established in | 2018 |
| Location | Etah, Uttar Pradesh |
| Seat Intake | 60 |
| College Type | Private |
| Approved by | NCISM (National Commission for Indian System of Medicine) |
| Affiliated to | MGGAU (Mahayogi Guru Gorakhnath AYUSH University) |
| Popular Course | BAMS (Bachelor of Ayurveda Medicine and Surgery) |
| Accepted Exam | NEET |
| Official website | https://www.csayurvediccollege.com/ |
Facilities of CS Ayurvedic Medical College
The institution boasts a faculty that mirrors its commitment to comprehensive education. Distinguished Ayurvedic practitioners and accomplished medical professionals collaborate to deliver a curriculum that seamlessly integrates ancient teachings with contemporary medical knowledge. The curriculum at CS Ayurvedic Medical College & Hospital is thoughtfully designed to provide students with a comprehensive understanding of Ayurveda.
The hospital is attached and offers Ksharasutra Therapy, Panchakarma Therapy and other forms of medical care along with consultations from specialists and all of the latest and modern diagnostic tools. With an Out Patient Department (OPD) and an In Patient Department (IPD), the college's fully functional hospital has been operating successfully since 2018. The hospital has 100 inpatient beds where students can receive clinical training.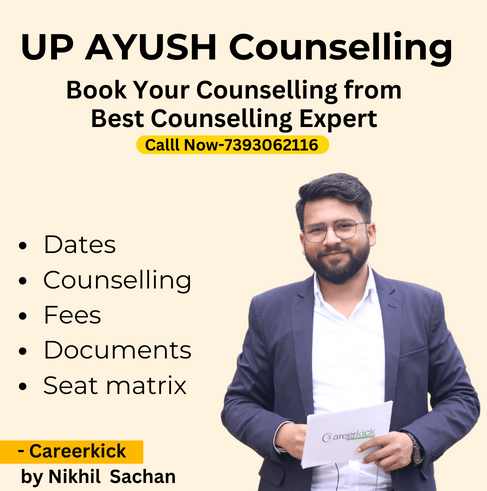 Departments
Kayachikitsa
Shalya
Shalakya
Prasuti evam Striroga
Balroga-Kaumarabhritya
Panchakarma
Experiential Learning
A distinctive feature of the institution is its emphasis on experiential learning. The college boasts a fully functional Ayurvedic hospital, allowing students to observe and participate in real patient care under the guidance of seasoned practitioners. This immersive approach not only refines clinical skills but also instills empathy and compassion.
Community Outreach
CS Ayurvedic Medical College & Hospital recognizes the importance of a supportive community in the learning process. Regular workshops, seminars and cultural events create spaces for interaction and knowledge exchange among students. These events, often centered around holistic well-being, underscore the institution's commitment to nurturing well-rounded individuals in addition to skilled professionals.
Fee Structure
| | | | | |
| --- | --- | --- | --- | --- |
| 1st-year(Rs.) | 2nd-year(Rs.) | 3rd-year(Rs.) | 4th-year(Rs.) | Half-year(Rs.) |
| 1,50,000 | 2,00,000 | 2,00,000 | 2,00,000 | 1,00,000 |
Conclusion
The college's serene campus, diverse faculty, experiential learning approach and commitment to research create an environment that nurtures skilled practitioners and compassionate healers. The institution's holistic education, community-driven initiatives and emphasis on evolving Ayurvedic practices mark it prominent in the field of Ayurvedic medicine education. While CS Ayurvedic Medical College & Hospital excels in many aspects, there are areas that could benefit from enhancement. The library, though housing classical texts, could be expanded to include more recent publications and research materials to keep up with the evolving landscape of Ayurveda. Additionally, promoting interdisciplinary studies would provide students with a broader perspective on healthcare.