About
Established in Amroha, Uttar Pradesh, WTM Ayurvedic Medical College & Hospital has been approved by NCISM and is popular for its Ayurvedic education. WTM Ayurvedic Medical College & Hospital has a profound legacy deeply rooted in the healing traditions of Ayurveda. Founded with a vision to promote the timeless knowledge of Ayurveda, this institution has successfully bridged the gap between ancient healing practices and contemporary healthcare needs. The organisation that runs WTM Hospital and is promoting the college is Tasadduque Husain Muslim Educational Society.
| | |
| --- | --- |
| Established in | 2017 |
| Location | Amroha, Uttar Pradesh |
| Seat Intake | 100 |
| College Type | Private |
| Approved by | NCISM (National Commission for Indian System of Medicine) |
| Affiliated to | MGGAU (Mahayogi Guru Gorakhnath AYUSH University) |
| Popular Course | BAMS (Bachelor of Ayurveda Medicine and Surgery) |
| Accepted Exam | NEET |
| Official website | https://wtmayurvedicmedicalcollege.com |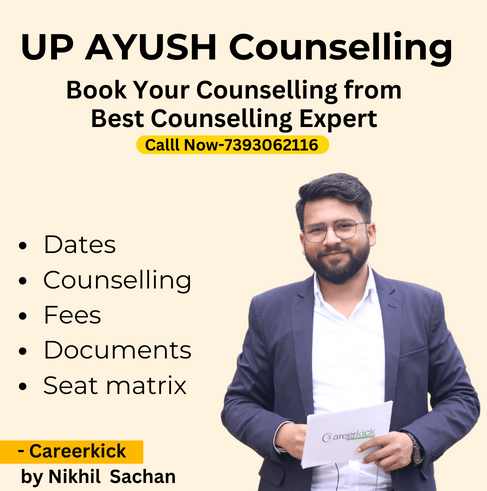 Facilities
The college has some fantastic facilities. They've got modern labs where you can do experiments and learn how to make Ayurvedic medicines. The library is full of ancient texts and new research, so you can study the old stuff and keep up with the latest discoveries. There is a herbal garden with lots of medicinal plants you can learn about. WTM Ayurvedic Medical College & Hospital prides itself on its faculty, composed of accomplished experts and practitioners in the field of Ayurveda. These experienced mentors bring a wealth of knowledge and practical expertise to the classroom, ensuring that students receive a well-rounded education. At the heart of WTM Ayurvedic Medical College & Hospital's excellence is its meticulously designed curriculum. The institution offers a comprehensive range of courses that delve into various aspects of Ayurveda, covering traditional therapies, herbal medicine, anatomy, physiology, and more.
Departments
Kayachikitsa
Shalya
Shalakya
Prasuti and Striroga
Balroga-Kaumarabhritya
Panchakarma
| | |
| --- | --- |
| "Students Unlock Your Dreams & get Admitted in Best College with low rank" | |
---
Clinical Exposure
A standout feature of the college is its emphasis on practical clinical exposure. Students are provided with ample opportunities to engage with patients, diagnose ailments, and administer treatments under the guidance of experienced practitioners. This hands-on experience not only sharpens their clinical skills but also nurtures a profound appreciation for the holistic nature of Ayurveda.
Research and Innovation
WTM Ayurvedic Medical College & Hospital is committed to advancing Ayurvedic knowledge through research and innovation. By encouraging both students and faculty to undertake research projects, the institution contributes to the integration of Ayurvedic principles with modern scientific methodologies. This approach not only enhances the credibility of Ayurveda but also positions it as a valuable healthcare option globally.
Fee Structure
| | | | | | |
| --- | --- | --- | --- | --- | --- |
| Particular | 1st-year(Rs.) | 2nd-year(Rs.) | 3rd-year(Rs.) | 4th-year(Rs.) | half-year(Rs.) |
| Tuition Fee | 2,51,100 | 2,51,100 | 2,51,100 | 2,51,100 | 1,25,550 |
Conclusion
WTM Ayurvedic Medical College & Hospital represents the perfect fusion of ancient wisdom and modern healthcare needs. With a commitment to holistic education, a distinguished faculty, modern infrastructure and an unwavering dedication to Ayurvedic principles, the institution continues to develop passionate individuals into proficient healers. In a world increasingly seeking holistic alternatives, this college shines as a beacon of authenticity and excellence in the realm of Ayurvedic education and healthcare. WTM Ayurvedic Medical College & Hospital is undoubtedly a priceless asset to the field of healthcare and education.