Swati Hospital and Ayurvedic Medical College was set up in 2018 in Muzaffarnagar, Uttar Pradesh. Swati Hospital and Ayurvedic Medical College is an institute where you can learn about the ancient healing science of Ayurveda and also get treated using these ancient methods. When it comes to embracing ancient healing practices and holistic wellness, Swati Hospital and Ayurvedic Medical College stands out as a remarkable institution. It's a place where modern medicine meets the age-old wisdom of Ayurveda and it's making a positive impact.
| | |
| --- | --- |
| Established in | 2018 |
| Location | Muzaffarnagar, Uttar Pradesh |
| Seat Intake | 60 |
| College Type | Private |
| Approved by | NCISM (National Commission for Indian System of Medicine) |
| Affiliated to | MGGAU (Mahayogi Guru Gorakhnath AYUSH University) |
| Popular Course | BAMS (Bachelor of Ayurveda Medicine and Surgery) |
| Accepted Exam | NEET |
| Official website | https://www.swatihospitalamc.org/ |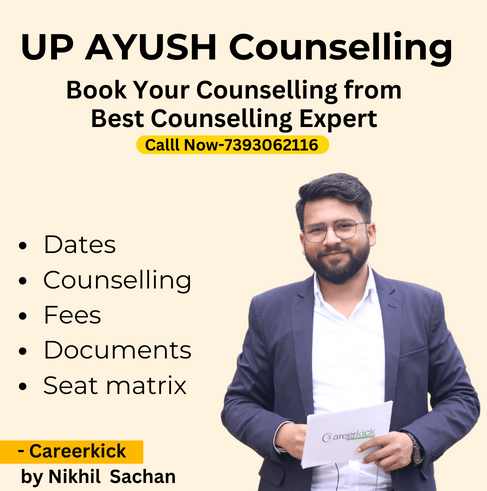 Facilities
The professors at Swati Hospital and Ayurvedic Medical College are experts in Ayurveda. They don't just teach from books; they share their practical experiences. This mix of theory and real-life knowledge helps students become skilled Ayurvedic practitioners. The institution prides itself on its faculty, comprising accomplished experts and practitioners in the field of Ayurveda and modern medicine. This college has its roots deeply embedded in a legacy of healing that spans generations. The institution offers a comprehensive range of courses that delve into various aspects of Ayurveda, encompassing traditional therapies, herbal medicine, anatomy and more.
Recognizing the importance of aligning with modern advancements, Swati Hospital and Ayurvedic Medical College are equipped with state-of-the-art laboratories, a well-stocked library containing ancient texts and contemporary research materials and a lush herbal garden showcasing a diversity of medicinal plants. Hostels for boys as well as girls are built within the campus.
Departments
Kayachikitsa
Shalya
Shalakya
Prasuti and Striroga
Balroga-Kaumarabhritya
Panchakarma
Clinical Exposure
A standout feature of the college is its emphasis on practical clinical experience. Students are given ample opportunities to interact with patients, diagnose ailments, and administer treatments under the guidance of experienced practitioners. This hands-on experience not only sharpens their clinical skills but also fosters empathy and a profound connection with the essence of Ayurveda.
Research and Innovation
Swati Hospital and Ayurvedic Medical College is dedicated to advancing Ayurvedic knowledge through research and innovation. By encouraging both students and faculty to undertake research projects, the institution contributes to the integration of Ayurvedic principles with modern scientific methodologies. This approach not only enhances the credibility of Ayurveda but also positions it as a viable and valuable healthcare option globally.
Fee Structure
| | | | | | |
| --- | --- | --- | --- | --- | --- |
| Particular | 1st-year(Rs.) | 2nd-year(Rs.) | 3rd-year(Rs.) | 4th-year(Rs.) | half-year(Rs.) |
| Tuition Fee | 2,04,600 | 2,04,600 | 2,04,600 | 2,04,600 | 1,02,300 |
Conclusion
Swati Hospital and Ayurvedic Medical College is a bridge between ancient wisdom and today's healthcare needs. They're dedicated to providing a holistic education and have a fantastic team of teachers, top-notch facilities and a deep commitment to Ayurvedic principles. As the world looks for holistic alternatives, this college shines as a place where health and wisdom come together. It's not just about education, it's about transforming lives and the community.