About
Sanjeevani Ayurvedic Medical College is a distinguished institution that harmoniously blends ancient Ayurvedic traditions with modern medical education. With a comprehensive curriculum, expert faculty, and a strong emphasis on practical training, the college equips students with a holistic understanding of healthcare. Set up in 2016, this college is affiliated with Mahayogi Guru Gorakshnath AYUSH University and has been approved by NCISM (National Commission for Indian System of Medicine). Every year 100 seats are available for the Undergraduate Ayurveda course.
| | |
| --- | --- |
| Established in | 2016 |
| Location | Amroha, Uttar Pradesh |
| Seat Intake | 100 |
| College Type | Private |
| Approved by | NCISM (National Commission for Indian System of Medicine) |
| Affiliated to | MGGAU (Mahayogi Guru Gorakhnath AYUSH University) |
| Popular Course | BAMS (Bachelor of Ayurveda Medicine and Surgery) |
| Accepted Exam | NEET |
| Official website | https://www.smcjpnagar.com/ |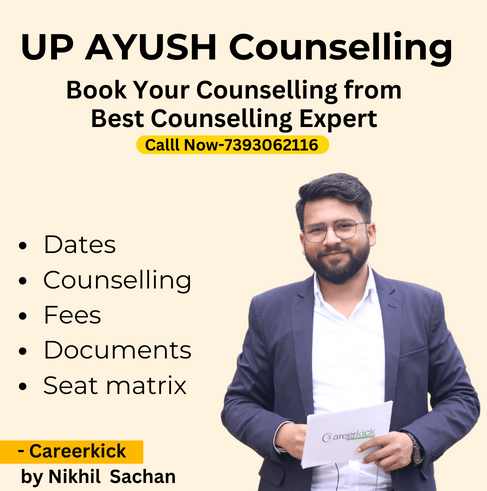 Facilities
A 150-bed Ayurvedic hospital with a total area of more than 4 acres is attached to the college. 450 different varieties of lush medicinal plants are currently available in the herbal garden. Separate Boys & Girls Hostels at Sanjeevani Ayurvedic Medical College, situated in peaceful settings, offer students a conducive natural environment for learning. The hostels are physically separate from one another and have individual mess facilities. The curriculum at Sanjeevani Ayurvedic Medical College reflects a balanced blend of traditional teachings and modern medical advancements. The faculty comprises respected experts in various Ayurvedic specialities, ensuring that students receive guidance and mentorship from those deeply rooted in the discipline. A dedicated IT department and a central library with thousands of relevant study materials are available within the campus.
Departments
Samhita & Siddhanta
Rachna Sharir
Kriya Sharir
Dravya Guna
Roga Nidan evam Vikriti Vigyan
Rasashastra evam Bhaishajya Kalpana
Agad Tantra
Kaumarbhritya
Stri evam Prasuti Rog
Swasthavritta
Kayachikitsa
Panchakarma
Shalya Tantra
Shalakya Tantra
| | |
| --- | --- |
| "Students Unlock Your Dreams & get Admitted in Best College with low rank" | |
---
Clinical Training
At Sanjeevani Ayurvedic Medical College, the clinical training program is designed to offer students direct interaction with patients under the guidance of experienced faculty members. The college goes beyond theoretical learning by emphasizing hands-on experience. Students have access to well-equipped laboratories and clinical setups where they can apply their theoretical knowledge to real-life scenarios. Students also learn practical skills such as preparing Ayurvedic medicines, conducting therapeutic procedures, and offering lifestyle counselling to patients. During their clinical training, students work closely with experienced Ayurvedic practitioners who serve as mentors and guides.
Fee Structure of Sanjeevani Ayurvedic Medical College
| | | | | | |
| --- | --- | --- | --- | --- | --- |
| Particular | 1st-year(Rs.) | 2nd-year(Rs.) | 3rd-year(Rs.) | 4th-year(Rs.) | half-year(Rs.) |
| Tuition Fee | 2,50,900 | 2,50,900 | 2,50,900 | 2,50,900 | 1,25,450 |
Conclusion
In conclusion, Sanjeevani Ayurvedic Medical College exemplifies the harmonious coexistence of ancient wisdom and modern knowledge. Its dedication to preserving the essence of Ayurveda while embracing contemporary medical advancements sets it apart as a premier institution for holistic healthcare education. With a balanced curriculum, expert faculty, practical training and a focus on research, the college nurtures competent professionals who can navigate the complexities of healthcare with wisdom and compassion. As the college continues to shine its light on the path of Ayurvedic education, it remains an inspiration for those who seek to blend tradition with progress in the realm of medicine.
check other colleges