About
Established in 2017, Bhartiya Ayurvedic Medical College & Hospital is one of the best colleges in UP and is situated on NH – 24 in NCR Region. Modern facilities and qualified professors at Bhartiya Ayurvedic Medical College & Hospital provide outstanding education in the field of Ayurvedic medicine. The college strives to produce competent healthcare professionals who can deliver high-quality ayurvedic care. The hospital here has 100 beds and offers both modern medical care and Ayurveda medicine.
| | |
| --- | --- |
| Established in | 2017 |
| Location | Amroha, Uttar Pradesh |
| Seat Intake | 60 |
| College Type | Private |
| Approved by | NCISM (National Commission for Indian System of Medicine) |
| Affiliated to | MGGAU (Mahayogi Guru Gorakshnath AYUSH University) |
| Popular Course | BAMS (Bachelor of Ayurveda Medicine and Surgery) |
| Accepted Exam | NEET |
| Official website | http://www.bmcjpnagar.com/ |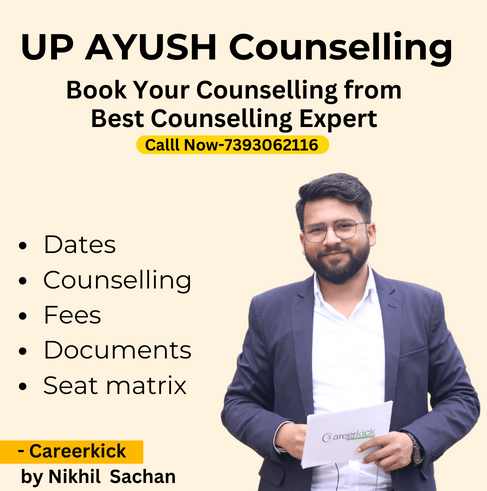 Facilities
Students and faculty can access the internet from anywhere on the college campus with the Wi-Fi service, which is available all the time a day, seven days a week. The institute's library has a collection of about 10,000 books comprising every subject. The library is an essential part of the academic atmosphere of the institute, and it continues to keep growing and upgrading. Due to the infrastructure, the students can use the most recent software and programmes. The hostel offers well-sized rooms that are furnished and have water and amenities. In the hostel, there is always electricity and access to the internet. The Herbal Garden, which includes a collection of more than 200 different types of herbs, shrubs, and rare medicinal plants, is located on the college campus in a large space with drip irrigation.
Laboratories and an auditorium are also maintained in the campus. A hospital is also situated in the institute. The college boasts a faculty comprised of accomplished experts and practitioners in the field of Ayurveda. These knowledgeable mentors bring both scholarly insights and practical experiences to the classroom, fostering an enriching learning environment. The institution's emphasis on core Ayurvedic principles, coupled with modern medical advancements, equips students with a comprehensive understanding of holistic healthcare.
Departments
Samhita & Siddhanta
Rachna Sharir
Kriya Sharir
Dravya Guna
Roga Nidan evam Vikriti Vigyan
Rasashastra evam Bhaishajya Kalpana
Agad Tantra
Kaumarbhritya
Stri evam Prasuti Rog
Swasthavritta
Kayachikitsa
Panchakarma
Shalya Tantra
Shalakya Tantra
| | |
| --- | --- |
| "Students Unlock Your Dreams & get Admitted in Best College with low rank" | |
Clinical Training
The college's commitment to practical training sets it apart. Students actively participate in clinical rotations, gaining hands-on experience in diagnosing and treating patients. This experiential learning approach bridges the gap between theory and practice, ensuring that graduates are not only knowledgeable but also competent practitioners, ready to make meaningful contributions to the field.
Fee Structure
| | | | | | |
| --- | --- | --- | --- | --- | --- |
| Particular | 1st-year(Rs.) | 2nd-year(Rs.) | 3rd-year(Rs.) | 4th-year(Rs.) | half-year(Rs.) |
| Tuition Fee | 2,49,300 | 2,49,300 | 2,49,300 | 2,49,300 | 1,24,650 |
Conclusion
Bhartiya Ayurvedic Medical College stands as a living bridge between ancient wisdom and contemporary healthcare needs. With a commitment to holistic education, distinguished faculty, modern infrastructure and an unwavering dedication to Ayurvedic principles, the institution continues to mould passionate individuals into proficient healers. As the world seeks holistic alternatives, this college shines as a lamp of authenticity and excellence in the realm of Ayurvedic education.
Check other colleges