About
S.R.S. Ayurvedic Medical College & Hospital was set up in 2010 in Agra, Uttar Pradesh and is a distinguished institution that not only imparts knowledge but also embraces the essence of Ayurveda, an ancient healing system. With a rich legacy of education and holistic healthcare, this college and hospital combination is a symbol of excellence in preserving and disseminating the treasures of Ayurveda. The institution emphasizes not only physical healing but also mental and spiritual well-being. Beyond academic initiatives, SAMC supports an integrated approach to wellness.
| | |
| --- | --- |
| Established in | 2010 |
| Location | Agra, Uttar Pradesh |
| Seat Intake | 60 |
| College Type | Private |
| Also known as | SAMC |
| Approved by | NCISM (National Commission for Indian System of Medicine) |
| Affiliated to | MGGAU (Mahayogi Guru Gorakhnath AYUSH University) |
| Popular Course | BAMS (Bachelor of Ayurveda Medicine and Surgery) |
| Accepted Exam | NEET |
| Official website | srsamc.co.in |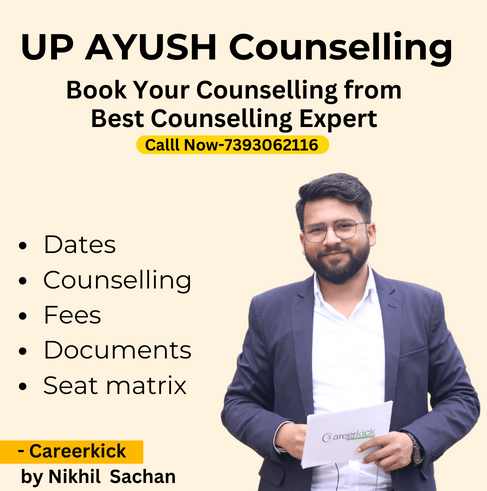 Facilities
The college provides a wide range of Ayurvedic courses to cover all of its aspects. The expansive campus of the institute reflects a sense of peace that creates the ideal environment for a thorough education in Ayurveda. The campus, surrounded by beautiful beauty, combines modern amenities with traditional aesthetics to create an environment that is good for both learning and personal development. The infrastructure, which reflects the institute's dedication to comprehensive teaching, has nicely furnished lecture rooms, modern laboratories, a big library and designated sections for practical training.
Departments
Samhita & Siddhanta
Sharir Rachna
Sharir Kriya
Dravya Guna
Roga Nidan evam Vikriti Vigyan
Rasashastra evam Bhaishajya Kalpana
Agad Tantra Evum Vidhi Vaidyaka
Kaumarbhritya
Stri evam Prasuti Rog
Swasthavritta & Yoga
Kayachikitsa
Panchakarma
Shalya Tantra
Shalakya Tantra
| | |
| --- | --- |
| "Students Unlock Your Dreams & get Admitted in Best College with low rank" | |
---
Clinical Training
A standout feature of S.R.S. Ayurvedic Medical College & Hospital is its emphasis on clinical training. Students have the privilege of engaging in hands-on practice within the hospital setting, working under the guidance of experienced practitioners. This immersive experience not only hones diagnostic and treatment skills but also fosters a deep understanding of patient care, thereby bridging the gap between theory and practice. The balance between theoretical learning and practical exposure ensures that students are prepared to seamlessly transition from academia to real-world applications.
Community Outreach
S.R.S. Ayurvedic Medical College & Hospital actively extends its expertise to the community through various outreach programs. Regular health camps, seminars and workshops are organized to share knowledge about Ayurveda and promote natural health practices. This commitment to community well-being showcases the institute's dedication to being a valuable resource beyond its campus boundaries.
Fee Structure
| | | | | | |
| --- | --- | --- | --- | --- | --- |
| Particular | 1st-year(Rs.) | 2nd-year(Rs.) | 3rd-year(Rs.) | 4th-year(Rs.) | Half-year(Rs.) |
| Tuition Fee | 2,04,600 | 2,04,600 | 2,04,600 | 2,04,600 | 1,02,300 |
Conclusion
S.R.S. Ayurvedic Medical College & Hospital is not just an institution, it's a testament to the enduring wisdom of Ayurveda. With its holistic approach to education, expert faculty, emphasis on research and commitment to community well-being, the institution stands as a symbol of healing and learning. As Ayurveda gains global recognition for its holistic approach to health, S.R.S. Ayurvedic Medical College & Hospital remains at the forefront, nurturing tradition while embracing the demands of the modern world.
Check other colleges