About
Prakash Institute of Ayurvedic Medical Sciences and Research is a renowned institution that harmonizes ancient Ayurvedic wisdom with modern healthcare approaches. With a picturesque campus, experienced faculty, and well-equipped facilities, the institute offers a holistic education. Its comprehensive curriculum integrates traditional principles and contemporary medical advancements, producing skilled practitioners. Emphasizing research, practical learning and personal growth, Prakash Institute moulds well-rounded professionals who contribute to the evolution of Ayurveda in the modern world.
| | |
| --- | --- |
| Established in | 2016 |
| Location | Bulandshahr, Uttar Pradesh |
| Seat Intake | 60 |
| College Type | Private |
| Approved by | NCISM (National Commission for Indian System of Medicine) |
| Affiliated to | MGGAU (Mahayogi Guru Gorakhnath AYUSH University) |
| Popular Course | BAMS (Bachelor of Ayurveda Medicine and Surgery) |
| Accepted Exam | NEET |
| Official website | https://prakashayurvedicinstitute.in/ |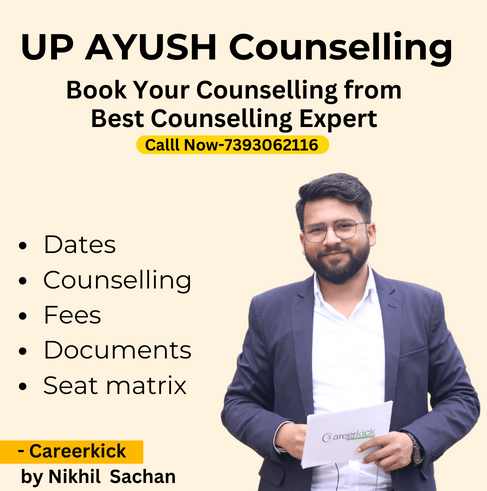 Facilities
Spread over acres of lush greenery, the campus of Prakash Institute offers an ideal setting for students to immerse themselves in their studies. The well-designed lecture halls, modern laboratories and well-stocked library cater to both traditional and contemporary learning needs. The institute offers a comprehensive range of courses that cater to various interests within the field of Ayurveda.
From foundational courses that cover the basics of Ayurvedic principles to specialized programs focusing on herbal medicine, Panchakarma and diagnostic techniques, Prakash Institute provides a well-rounded education. One of the standout features of the Institute is its team of experienced and knowledgeable faculty members. The institute has assembled a group of Ayurvedic experts who are not only well-versed in ancient texts but also possess a deep understanding of modern medical advancements.
Departments
Ayurveda Samhita & Siddhanta
Sharir Rachna
Sharir Kriya
Dravya Guna
Roga Nidan evam Vikriti Vigyan
Rasashastra evam Bhaishajya Kalpana
Agad Tantra
Kaumarbhritya
Prasuti Tantra evam Stri Rog
Swasthavritta
Kaya chikitsa
Panchakarma
Shalya Tantra
Shalakya Tantra
| | |
| --- | --- |
| "Students Unlock Your Dreams & get Admitted in Best College with low rank" | |
Clinical Exposure
One of the institute's strengths lies in its emphasis on practical training. Students have the opportunity to engage in clinical practice under the guidance of experienced practitioners. This hands-on experience is invaluable, as it allows students to apply theoretical concepts to real patients, thereby bridging the gap between theory and practice. Through tie-ups with renowned Ayurvedic hospitals and clinics, students get hands-on experience in diagnosing and treating patients.
Community Outreach
One of the most significant ways the institute engages with the community is through regular health camps and medical services. These camps provide free or affordable health check-ups, consultations and treatments to individuals who may not have easy access to medical care. This approach aligns perfectly with Ayurvedic principles of preventive care and holistic well-being as practitioners address not only physical ailments but also emphasize the importance of maintaining overall health.
Fee Structure
| | | | | | |
| --- | --- | --- | --- | --- | --- |
| Particular | 1st-year(Rs.) | 2nd-year(Rs.) | 3rd-year(Rs.) | 4th-year(Rs.) | half-year(Rs.) |
| Tuition Fee | 2, 60,500 | 2, 60,500 | 2, 60,500 | 2, 60,500 | 1,30,250 |
Conclusion
In a world where modern medicine often takes center stage, the Prakash Institute of Ayurvedic Medical Sciences and Research stands as a reliable guardian of ancient knowledge. With its exceptional faculty, comprehensive curriculum and dedication to research and community engagement, the institute is a holistic journey into the world of Ayurveda. For those seeking to explore the profound wisdom of traditional healing, Prakash Institute offers an enlightening path to becoming skilled Ayurvedic practitioners who can make a meaningful impact on the well-being of individuals and society as a whole.
Check other colleges here