About
Major SD Singh P.G. Ayurvedic Medical College, which is located in a serene location stands out as an established institution that skillfully combines the rich history of Ayurveda with modern educational approaches. With its focus on holistic learning, practical experience and cutting-edge research, the college stands as a sign of excellence in Ayurvedic education.
The college skillfully navigates the challenge of blending traditional Ayurvedic practices with modern healthcare demands. By integrating insights from both worlds, students graduate with a holistic view of healing. Established in 2006, MSDSPGAMC has achieved great success in educating thousands of students till now.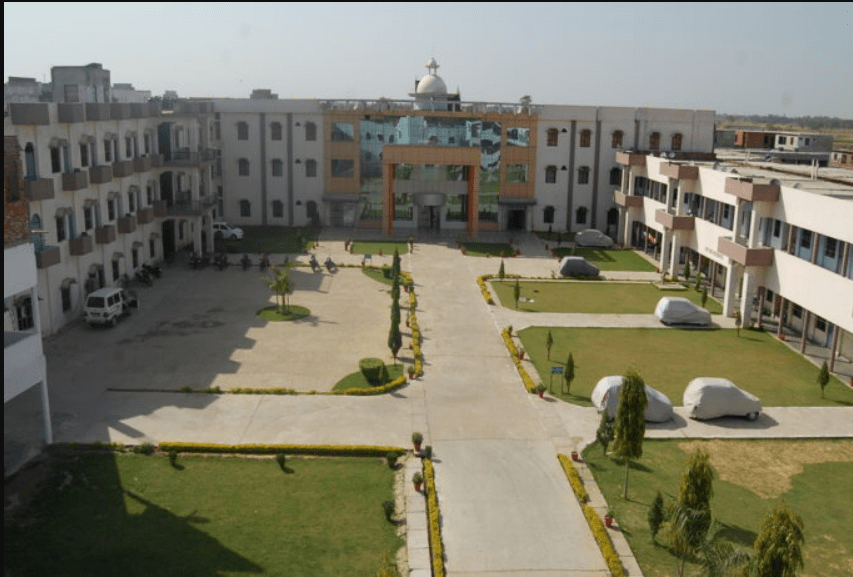 Facts and Figures
| | |
| --- | --- |
| Established in | 2006 |
| Location | Farrukhabad, Uttar Pradesh |
| Seat Intake | 100 |
| College Type | Private |
| Also known as | MSDSPGAMC |
| Approved by | NCISM (National Commission for Indian System of Medicine) |
| Affiliated to | (MGGAU) Mahayogi Guru Gorakhnath AYUSH University |
| Popular Course | BAMS (Bachelor of Ayurveda Medicine and Surgery) |
| Accepted Exam | NEET |
| Official website | https://majorsdspgamc.com/ |
Mode of Admission
For admission in UG courses candidates have to qualify NEET UG medical entrance examination and must have to participate in UP AYUSH State counseling.
Admission Seekers must full fill all the required eligibility criteria made under the admission Guidelines.
Eligibility Criteria
Candidates must have passed (10+2) examination in Science Stream in any recognized Board/University.
Intermediate or Senior Secondary school certificate with subjects Physics, Chemistry, Biology and pass percentage 50% in aggregate as well as individually in Physics, Chemistry and Biology.
SC/ST and OBC categories, the minimum percentage is 45% in subject as well as aggregate.
---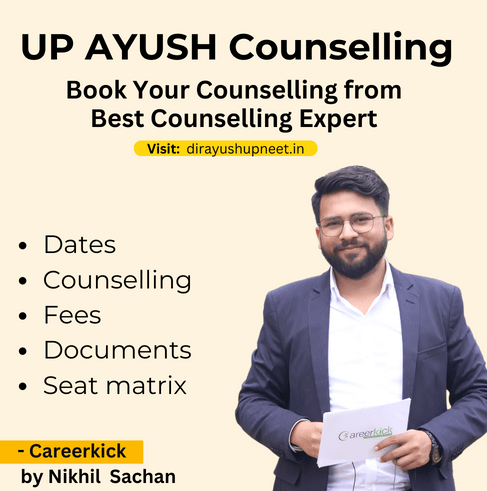 Major SD Singh UG Medical College Admission 2023 Submit Now to get counselling from experts
---
Facilities
The curriculum at Major SD Singh delves deep into classical Ayurvedic texts, ensuring that students are rooted in the fundamentals of this ancient science. This foundation serves as a solid platform for the integration of modern scientific knowledge, creating well-rounded practitioners who appreciate both the tradition and the innovation in Ayurveda.
Major SD Singh college is equipped with advanced laboratories that facilitate hands-on learning and experimentation. There is a big herbal garden with hundreds of plants which is well-maintained. This hands-on experience not only deepens their understanding but also connects them with the core principles of Ayurveda. The hostel facilities include proper electricity and water supply, a mess facility and 24×7 security which enable students to stay in safe surroundings.
Classrooms are clean and spacious, there are different buildings and faculty for different departments. The hostel is also good in condition and well furnished with a capacity of 100 beds, where 50 beds for boys and 50 beds for girls and both are separated in two different.
Experimental Learning
MSDSPGAMC goes beyond theoretical learning by offering students hands-on experience in a real-world setting. The college's Ayurvedic hospital provides a platform for students to apply their knowledge in diagnosing and treating patients under the guidance of experienced practitioners. This practical exposure not only hones clinical skills but also nurtures qualities of kindness and effective patient care. The college's herbal garden is a piece of living evidence of its commitment to practical knowledge. Students engage with various medicinal plants, learning about their growth, identification and applications. This practical exposure instills a deep connection between theory and nature, enriching the overall learning experience.
Extracurricular Activities
Sports and other extracurricular activities are highly encouraged here. Yoga and fitness sessions are regularly organised in the college campus. A well-equipped gym is also attached to the college campus which has modern facilities to keep the hostellers physically fit. Regular seminars, workshops and guest lectures by prominent Ayurvedic scholars enrich the academic experience, exposing students to diverse viewpoints and practical applications. They serve standard quality meals to Students & Staff Members at their Mess.
Major SD Singh Fees Structure
| | | | | |
| --- | --- | --- | --- | --- |
| 1st-year(Rs.) | 2nd-year(Rs.) | 3rd-year(Rs.) | 4th-year(Rs.) | Half year.(Rs.) |
| 3,00,000 | 3,00,000 | 3,00,000 | 3,00,000 | 1,50,000 |
Documents Needed for Admission
NEET Score Card
Transfer Certificate (T.C): No admission allowed without a valid T.C.
Character Certificate : The candidate must submit a Character Certificate from the last institute he attended.
Certificate of Date of Birth or (Copy of High School Certificate)
Migration Certificate : Applicable for those students who's coming from other State / University.
12 Passport size Photographs (Copies Stamp size)
10 & 10+2 Certificates (bring original Certificate/Marks Sheet/Documents will be produced at the time of admission).
Conclusion
In a world where traditional practices and modern innovations often seem at odds, Major SD Singh P.G. Ayurvedic Medical College shines as a prime example of successful integration. Through its dedicated faculty, state-of-the-art facilities, experiential learning and emphasis on preserving Ayurvedic wisdom, the college prepares students to heal not only the body but also the soul, maintaining the age-old wisdom of Ayurveda in a modern world. For those seeking an education that respects tradition while embracing progress, this institution offers a transformative journey into the world of Ayurveda.
Note:
For registration in UP AYUSH Counseling you have to visit there official website www.ayushup.in.
Without counseling there is no mode of admission. (Direct mode of admission is not available)
Is Major SD Singh Private or Government College ?
What are the courses offered by Major SD Singh Ayurvedic Medical College?
They offer BAMS course only. Earlier they aslo offer MBBS course which is now closed.
Ratings: 4.5/5
Check other colleges below: