All About Mahayogi Gorakhnath University
Mahayogi Gorakhnath University or MGGAU is a renowned university that intersects traditional Indian knowledge and modern healthcare education. Named after the legendary Mahayogi Guru Gorakhnath, the university is dedicated to promoting Ayurveda, Yoga, Naturopathy, Unani, Siddha and Homeopathy (AYUSH) disciplines. With a strong emphasis on holistic wellness and ancient healing practices, the university has gained recognition for its unique approach to education. It is one of Honourable Chief Minister Yogi Adityanath's dream projects. This University is the authorised AYUSH University which provides affiliation to AYUSH colleges in Uttar Pradesh.
The university's commitment to research and innovation sets it apart. The institution encourages students and faculty to engage in research projects that explore the efficacy of traditional practices in modern contexts. This approach not only contributes to the advancement of AYUSH disciplines but also bridges the gap between ancient wisdom and contemporary science.
| | |
| --- | --- |
| Established in | 2020 |
| Location | Gorakhpur, Uttar Pradesh |
| Also known as | MGGAU |
| Campus Area | 52 hectares |
| College Type | |
| Courses Offered | BAMS/BHMS/BUMS/BNYS |
| Official website | http://mggaugkp.ac.in/ |
---
Campus and Facilities
Mahayogi Gorakhnath University boasts a sprawling campus that blends modern infrastructure with serene natural surroundings, creating a conducive learning and personal growth environment. State-of-the-art classrooms, well-equipped laboratories, a comprehensive library and advanced research facilities cater to the academic needs of students. This Guru GorakhNath University has the presence of meditation spaces, yoga studios and herbal gardens reflects the institution's commitment to providing a holistic educational experience.
Mahayogi Guru Gorakhnath University is renowned for its high academic standards. The faculty consists of accomplished experts in AYUSH fields who guide students through rigorous coursework, practical training in their and research opportunities. The curriculum is well-structured, focusing on both traditional teachings and contemporary advancements in AYUSH disciplines, ensuring that students are well-prepared to excel in their respective fields. The backbone of any academic institution is its faculty, and this University boasts a team of esteemed educators and practitioners. The faculty members are highly qualified and deeply passionate about the AYUSH disciplines they teach.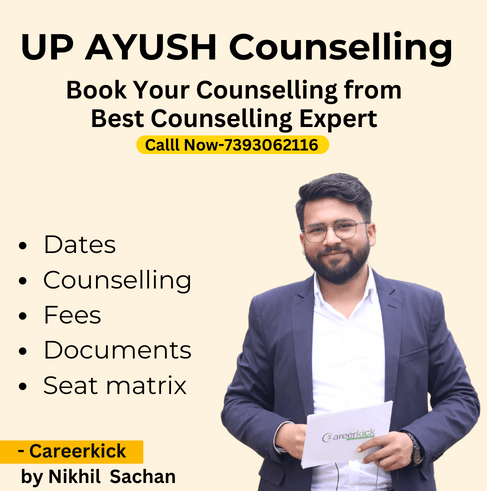 Courses offered by Mahayogi Guru Gorakhnath University
| | |
| --- | --- |
| COURSE | DURATION |
| BAMS (Bachelor of Ayurvedic medicine & Surgery) | 4.5 yrs |
| BHMS (Bachelor of Homoeopathy medicine & Surgery) | 4.5 yrs |
| BUMS (Bachelor of Unani medicine & Surgery) | 4.5 yrs |
| BSMS (Bachelor of Siddha medicine & Surgery) | 4.5 yrs |
| BNYS (Bachelor of Naturopathy Yogic & Sciences) | 4.5 yrs |
Cultural and Spiritual Enrichment
Beyond academic pursuits, Mahayogi Guru Gorkhnath AYUSH University places a strong emphasis on cultural and spiritual enrichment. It celebrates festivals, organizes yoga and meditation sessions and invites renowned spiritual leaders to share their wisdom with the students. This holistic approach to education nurtures not only the intellect but also the soul, fostering a well-rounded and balanced development.
Community Outreach and Wellness
Mahayogi Guru Gorakhnath Ayush University recognizes its responsibility to the community and society at large. The institution organizes various outreach programs to spread awareness about the benefits of AYUSH practices. From free health camps to workshops on holistic wellness, the university actively engages with the community, embodying its belief in the transformative power of AYUSH therapies.
Conclusion
Mahayogi Guru Gorakhnath University emerges as a pioneering institution that bridges the ancient wisdom of AYUSH disciplines with modern education. Its commitment to holistic well-being, academic excellence, research and community engagement is commendable. As it continues to evolve, addressing challenges and expanding its horizons, the university is
If you got low rank & want best college then check colleges like
ITM Ayurvedic Medical College, Maharajganj
Vimla Family Ayurvedic Medical College, kanpur
Major SD Singh Ayuvedic Medical College, Farrukhabad